Lorde's The Hunger Games: Mockingjay, Pt. 1 Soundtrack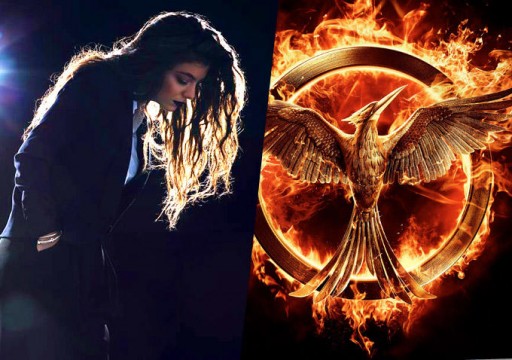 Kanye West, Chvrches, Bat For Lashes, Haim, Pusha T, Charli XCX Appear on Lorde's The Hunger Games: Mockingjay, Pt. 1 Soundtrack
Even if you may not be interested in watching the upcoming "Hunger Games" movie, possibly you can be in the original soundtrack for this film is really giving us a good feeling. Lorde who was responsible for the soundtrack done a good job!
Involved a lot of interesting people and teams to work together. Such as: Chemical Brothers, Miguel for "This Is Not A Game," big Kanye West for an "Flicker." – instrumental remix of her own record. And now another collaboration led by Belgian artist Stromaealso King Push, Q-Tip and girls HAIM.
The movie come to the big screen on November 21st, and the soundtrack on November 17th.
Lorde's The Hunger Games: Mockingjay, Pt. 1 Soundtrack:
1 Stromae: Meltdown [ft. Lorde, Pusha T, Q-Tip, Haim] 2 Chvrches: Dead Air
3 Tove Lo: Scream My Name
4 Charli XCX: Kingdom [ft. Simon Le Bon] 5 Ariana Grande: TBA [ft. Diplo and Lorde] 6 Raury: Lost Souls
7 Lorde: Yellow Flicker Beat
8 Tinashé: The Leap
9 Bat for Lashes: Plan the Escape
10 Grace Jones: Original Beast
11 Lorde: Flicker (Kanye West Rework)
12 XOV: Animal
13 The Chemical Brothers: This Is Not a Game [ft. Miguel] 14 Lorde: Ladder Song
Latest posts by Milena Toporek (see all)