CYMATICS: Science Vs. Music – Nigel Stanford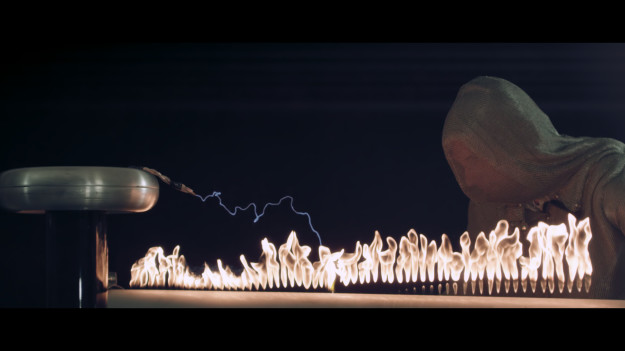 Cymatics is the first single from Nigel Stanford's new album: Solar Echoes.
"The most unusual part of making Cymatics was the fact that the music was written after the video was filmed."
The idea for the video Cymatics was born with need of combining audio and moves. The science of visualizing audio frequencies. Nigel Stanford created music video where every time a sound plays, we can see a corresponding visual elements. We can see vibrations of the Chladni plate move the sand depending on the pitch of the sounds into different patterns. Then experiment with the hose pipe and vibration, dish of liquid on top of a speaker, ferro fluid – magnetic liquid, Plasma Ball, long pipe filled with propane – Ruben's Tube and Tesla Coil – generate arcs of electricity in the air.
The results you can see in the video.

Latest posts by Milena Toporek (see all)