Björk has released her first virtual reality video "Stonemilker"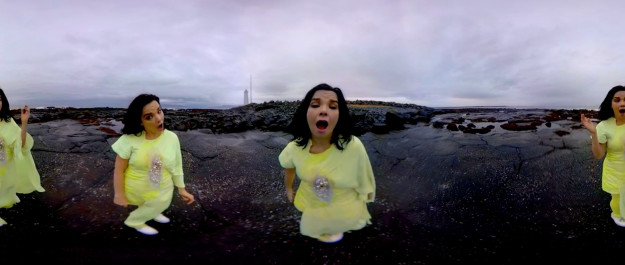 After Avicii released the first 360 degree video – Waiting For Love – in the virtual reality, now it's Björk's turn to.
The icelandic is always innovating technology and music, has released the video of her single "Stonemilker" recorded in Grótta, Iceland, where she wrote the song. The video was directed by Andrew Thomas Huang that also collaborated with Sigur Rós and Thom Yorke.
What many talk about the video is the feeling of being the director since they have the option to watch it from any angle they want.
Watch to this amazing production below:
Björk – Stonemilker
Listen to the Björk's ninth album – Vulnicura:

The Caker half love and half terror

Latest posts by Mell Albers (see all)